Regular price
$221.00
Sale price
$169.00
Unit price
per
Sale
Sold out
Ultrasonic Cleaner with built-in heater for maximum results...
Ultrasonic cleaning is a process that uses ultrasound and an appropriate cleaning solvent to clean items more effectively than manual scrubbing or other traditional methods. The ultrasonic vibrations create high-frequency waves that produce microscopic bubbles, which collapse and generate intense cleaning action.
The inclusion of a timer in an ultrasonic cleaner allows for precise control over the cleaning duration, ensuring that items are not damaged or overexposed to the ultrasonic waves. Moreover, the addition of a heater can help in increasing the cleaning efficiency by providing optimal temperature conditions for the cleaning solvent, which can be particularly effective in dealing with tough stains and grime.
Key Benefits:
- Efficient cleaning
- Time-saving
- Gentle on fine goods with a delicate cleaning process
- Say goodbye to the dirt and grime in the tiniest of nooks and crannies
It's 1.3l container, with a sound wave frequency provides your jewellery from small to large, a super shiny, long lasting finish. Compared with other versions on the market, our model has unique benefits with not only a 12 month warranty but customer satisfaction guarantee! 
Customer's of Jewellery Vault have a 30 day refund guarantee.
Here are some other examples of what this is used for:
Glasses

Dental and surgical instruments
Laboratory equipment
Electronics
Personal care items
Coins and collectibles
Industrial parts
For any more questions, please email us at support@thejewelleryvault.com or check our FAQ page out here.
Share
View full details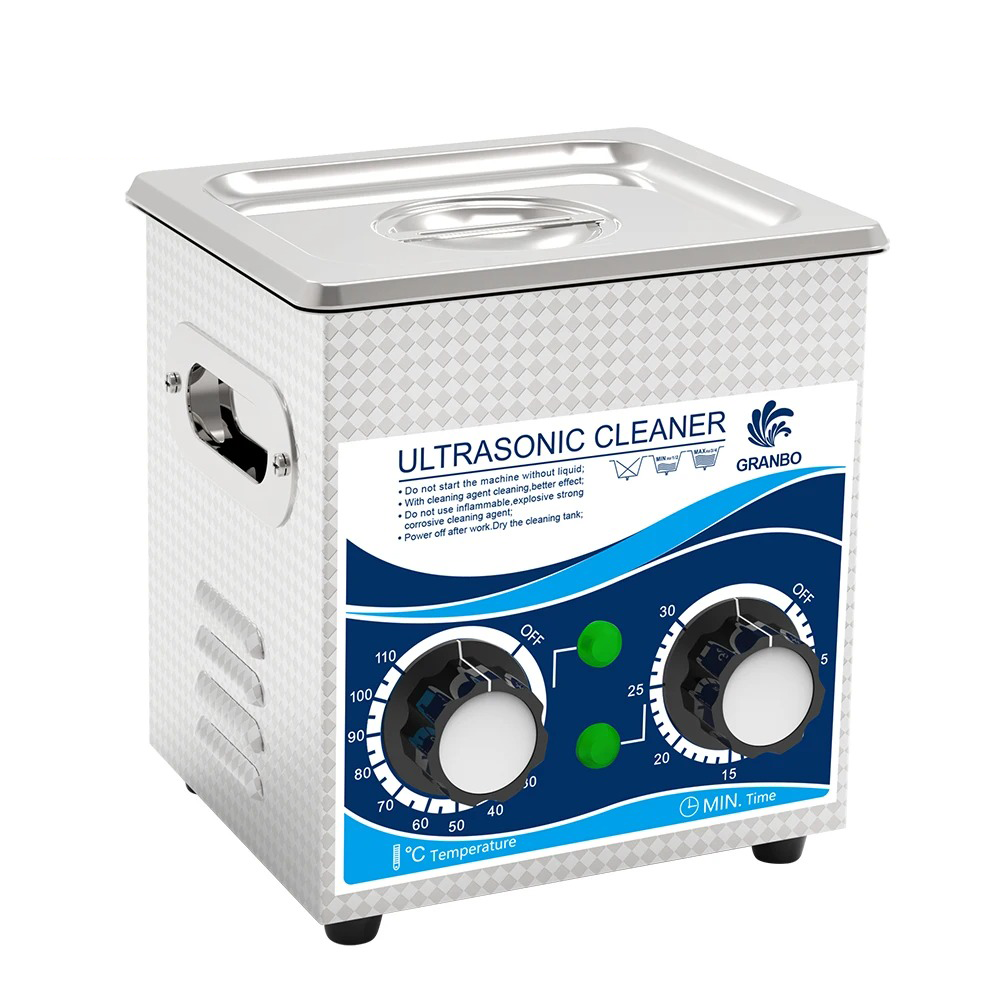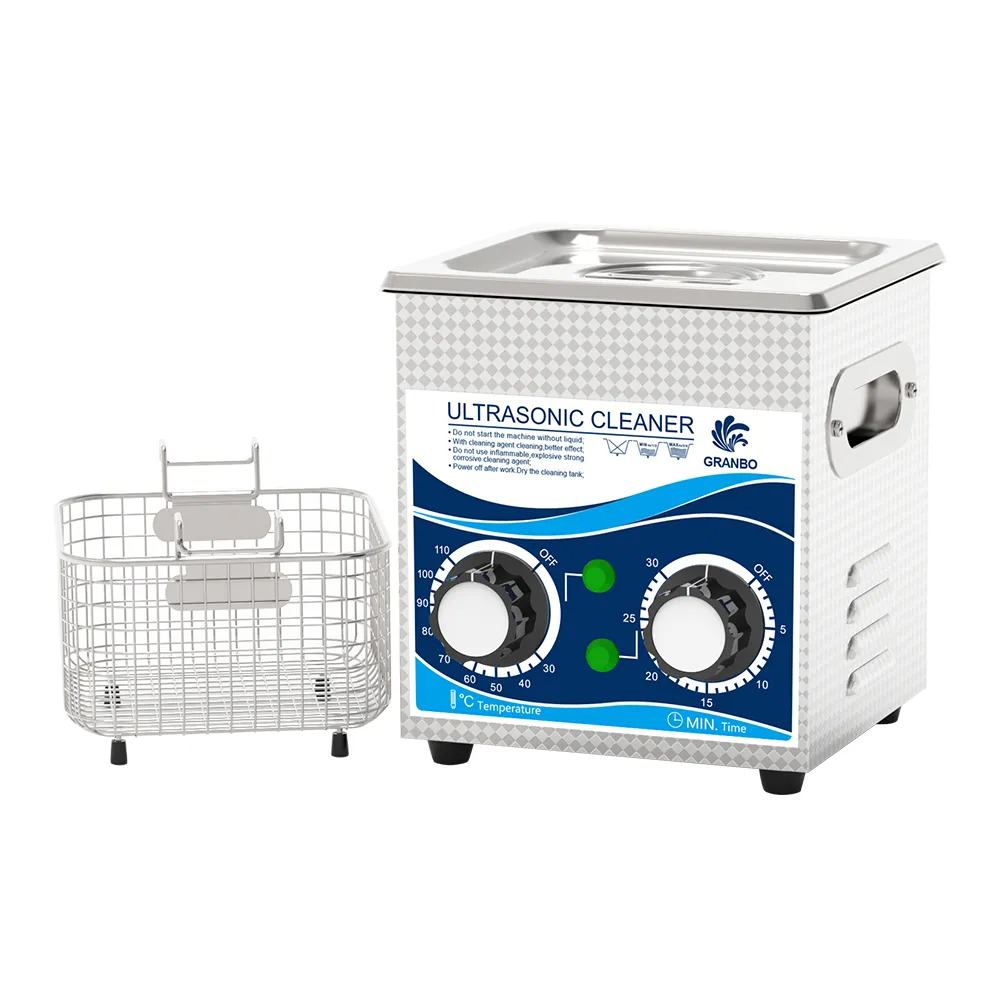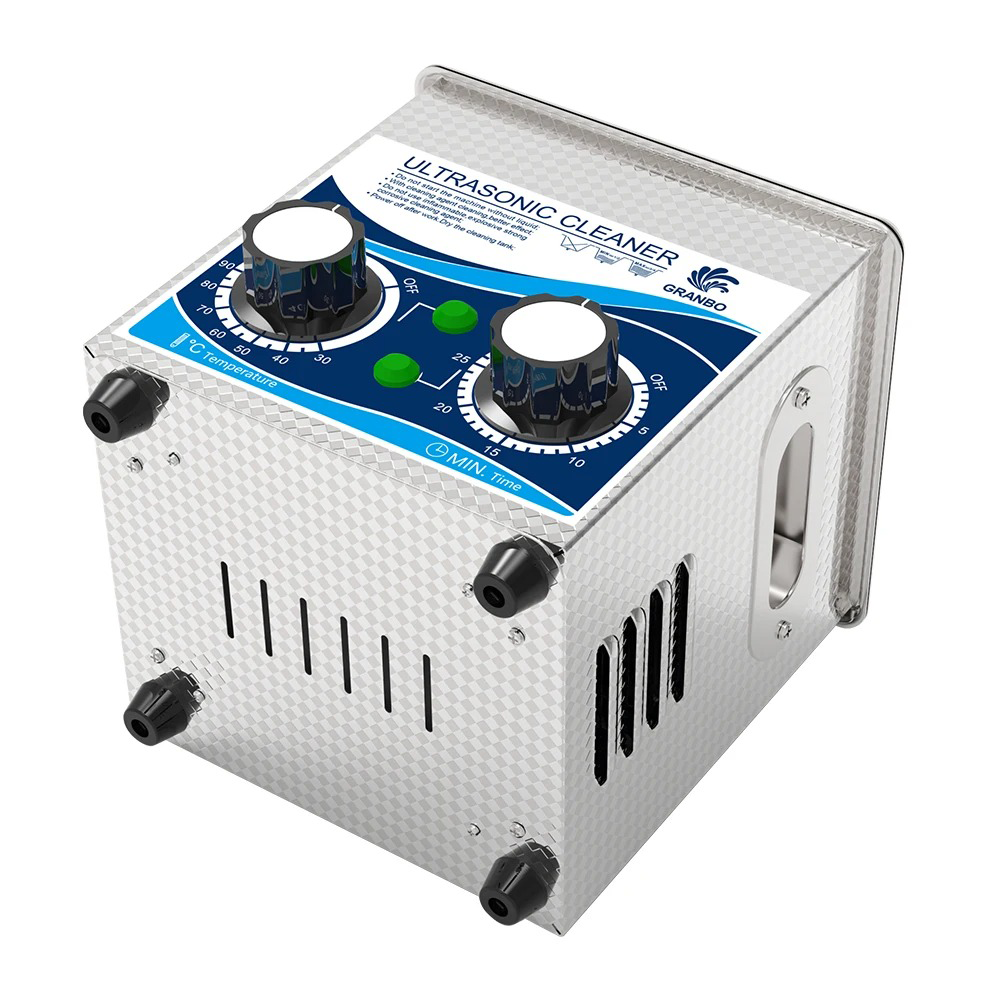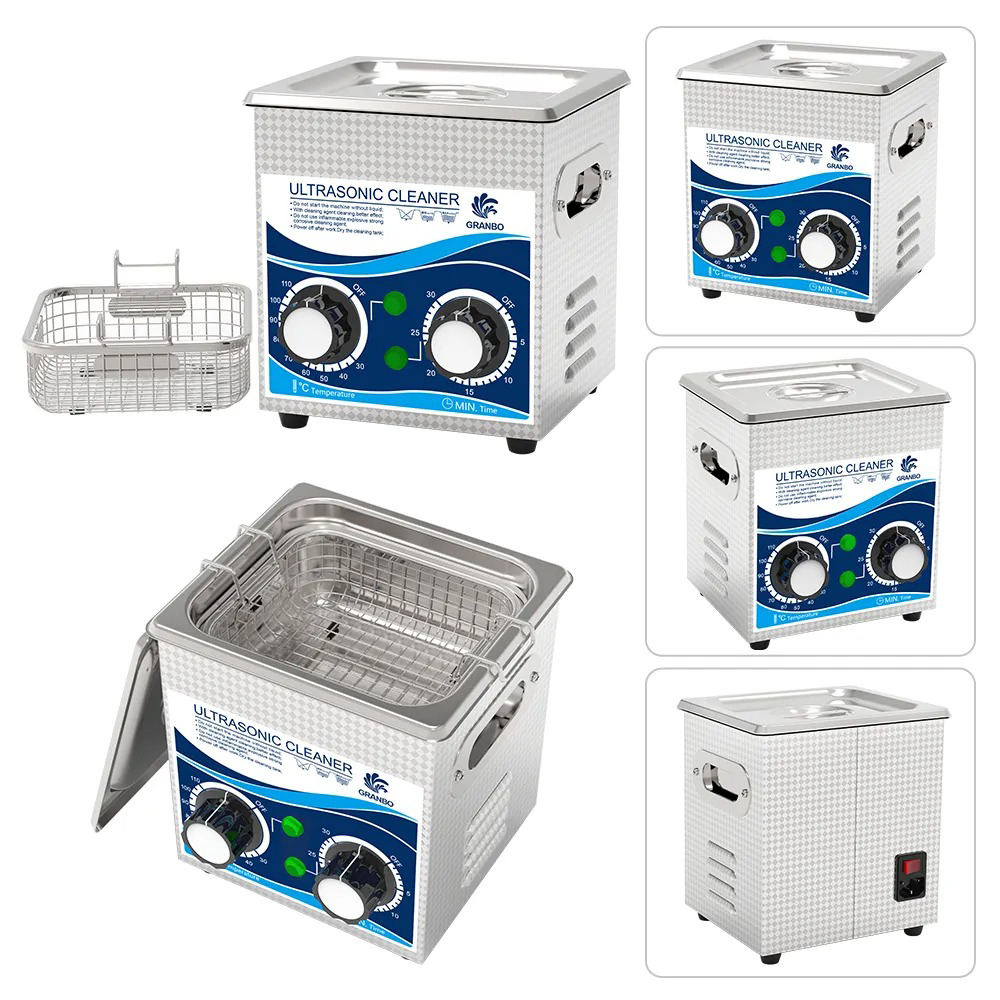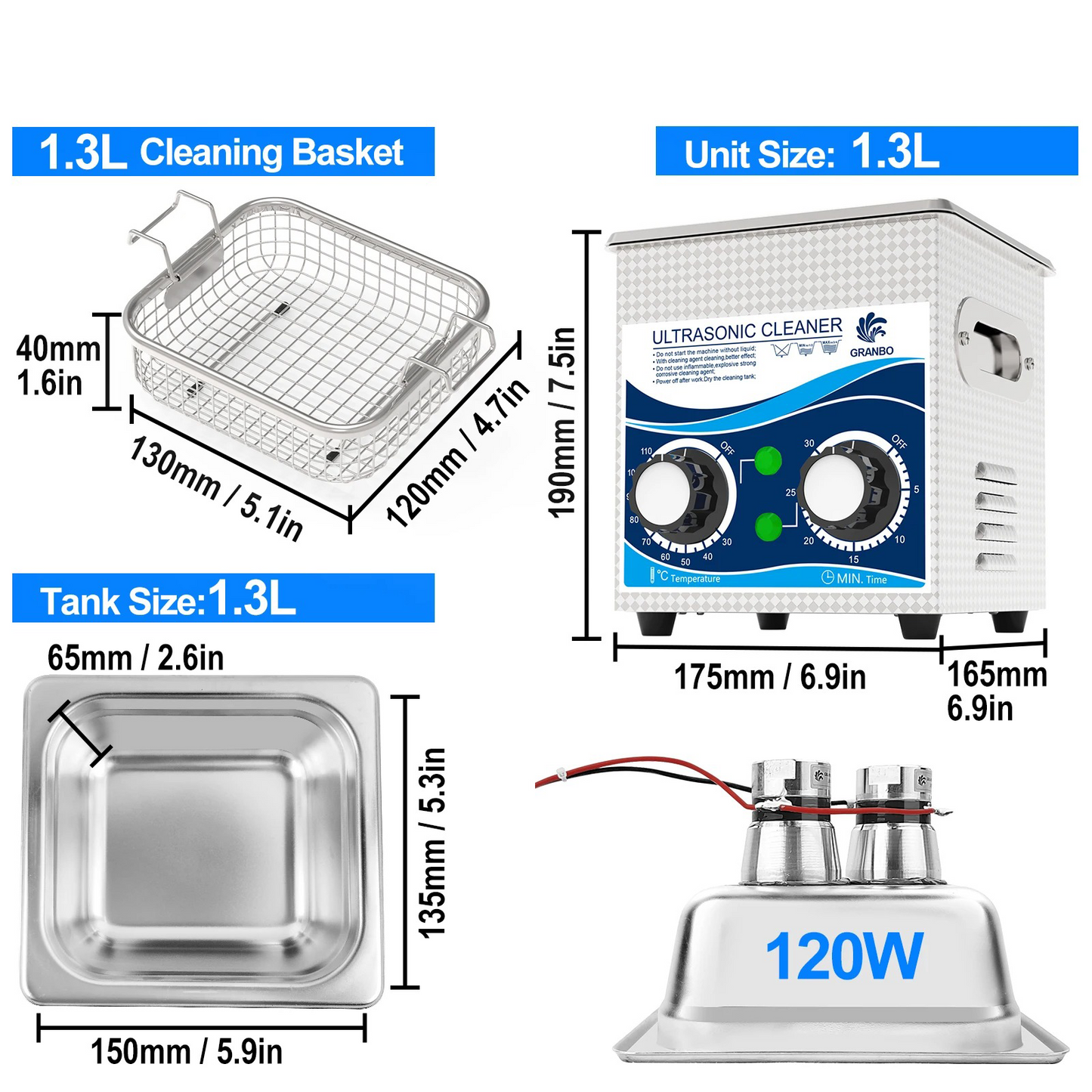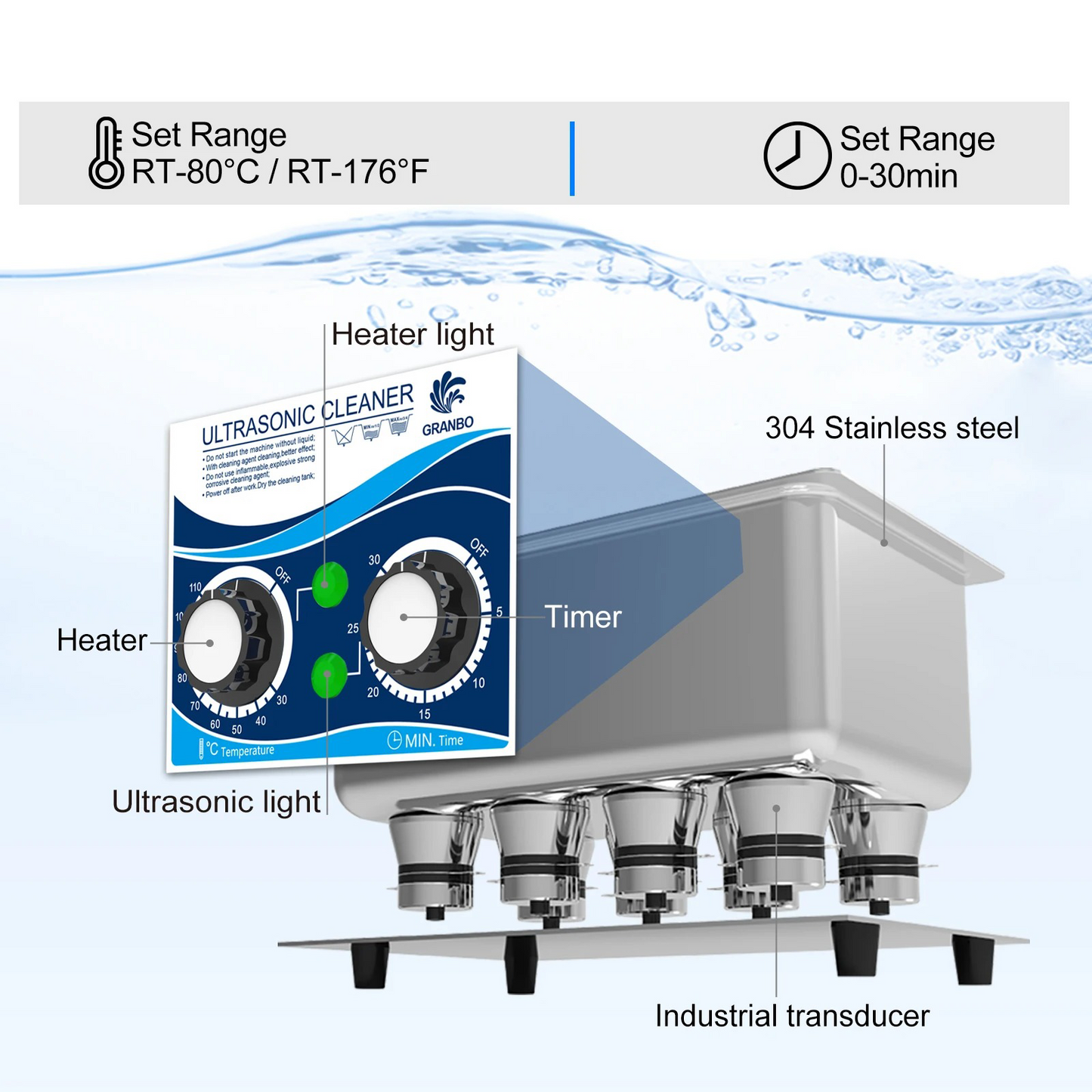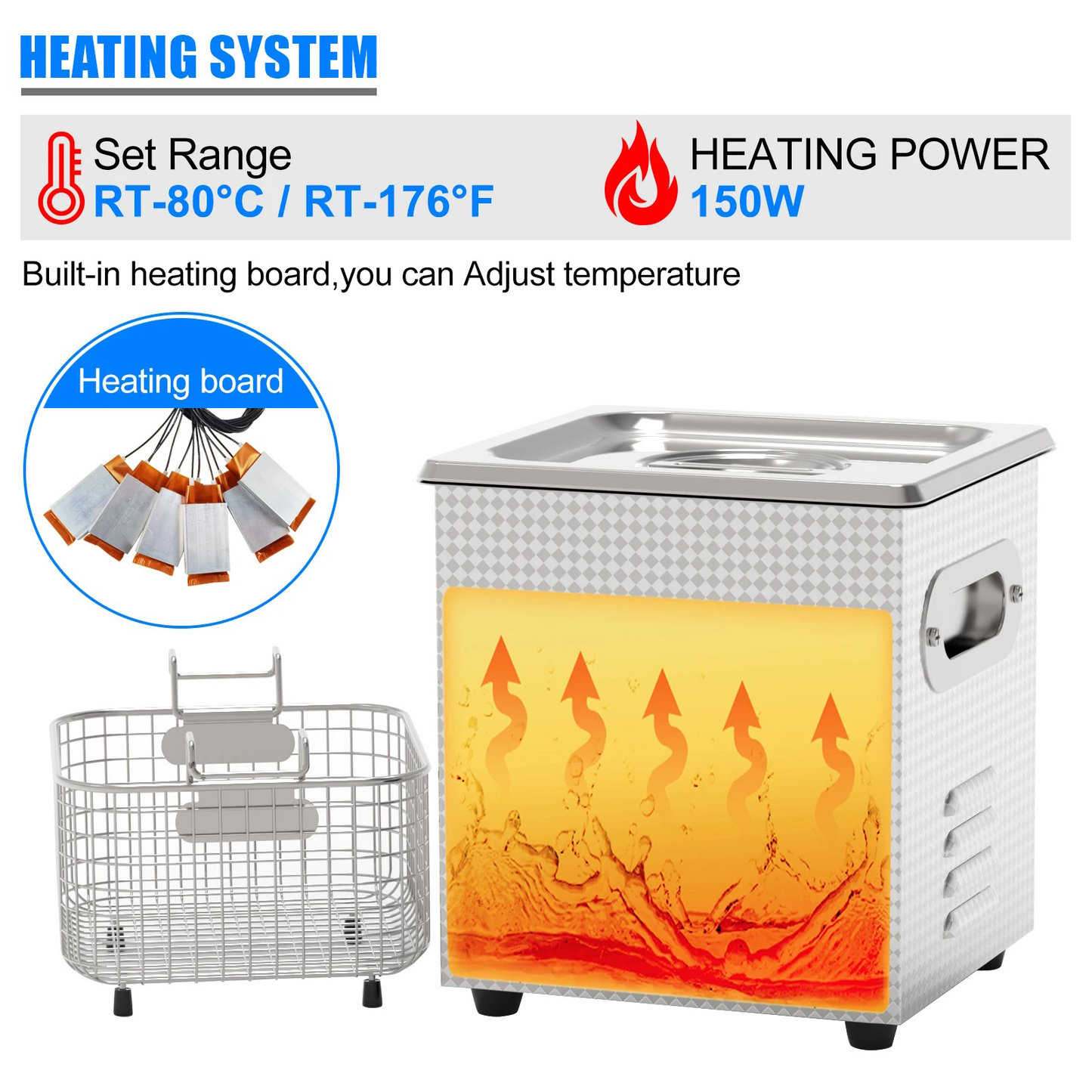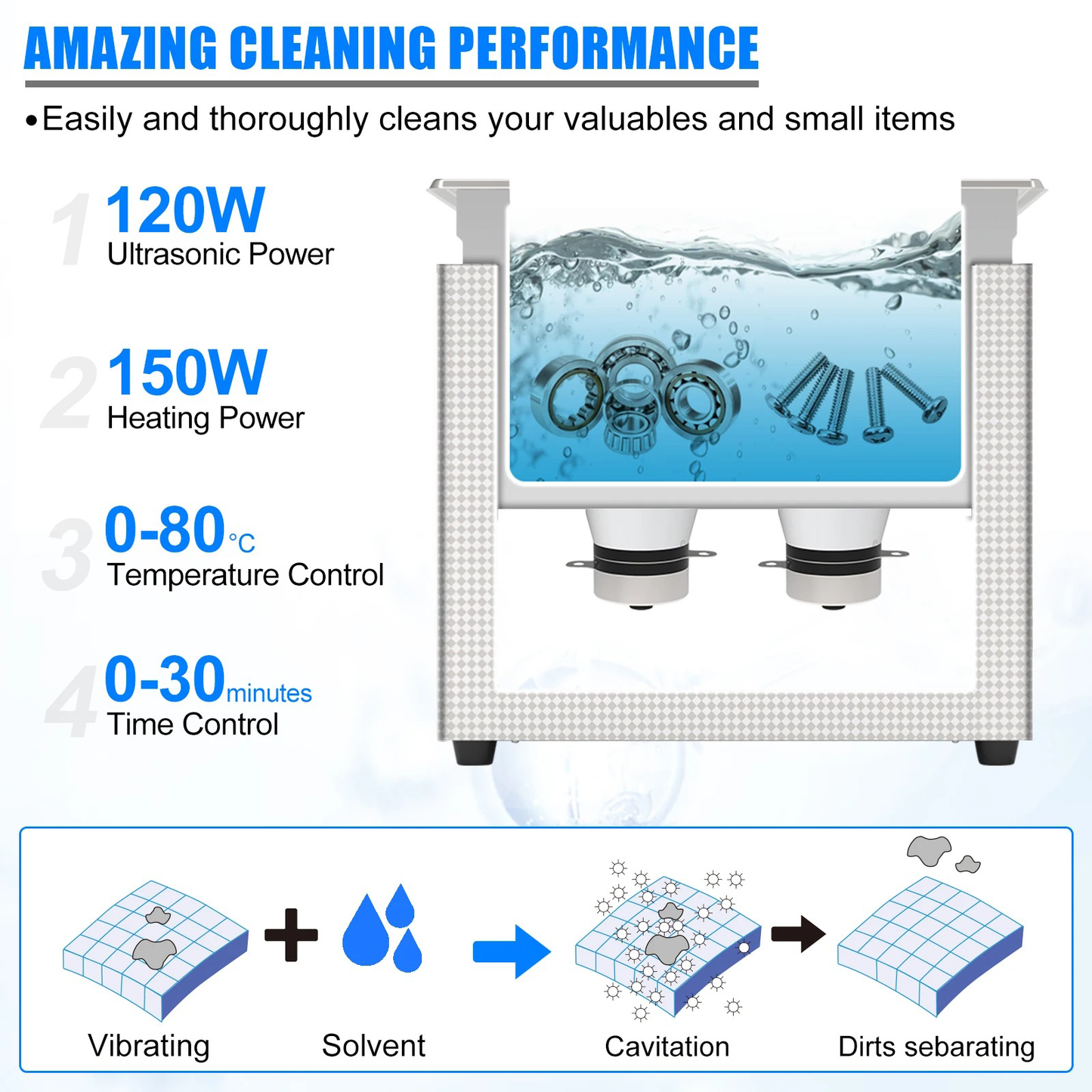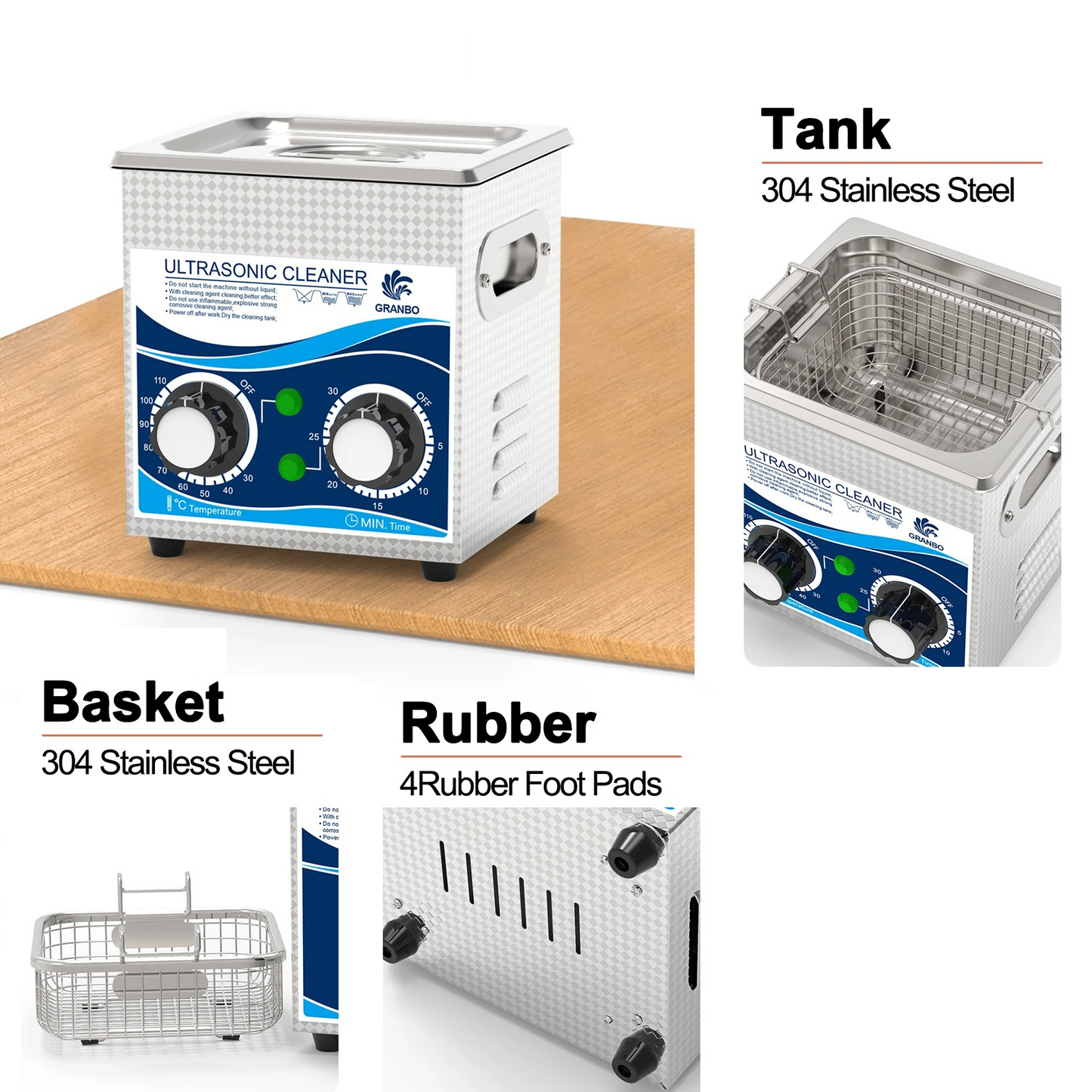 Most effective when combined with our cleaning solution...
Simply add 25 - 50ml of the solution to the Ultrasonic Cleaner with water. Ensure the temperature is between 30° - 50° for the best clean, leave for 5 - 10 minutes. Complete the process by wiping till dry with a microfiber cloth (included with orders over £30)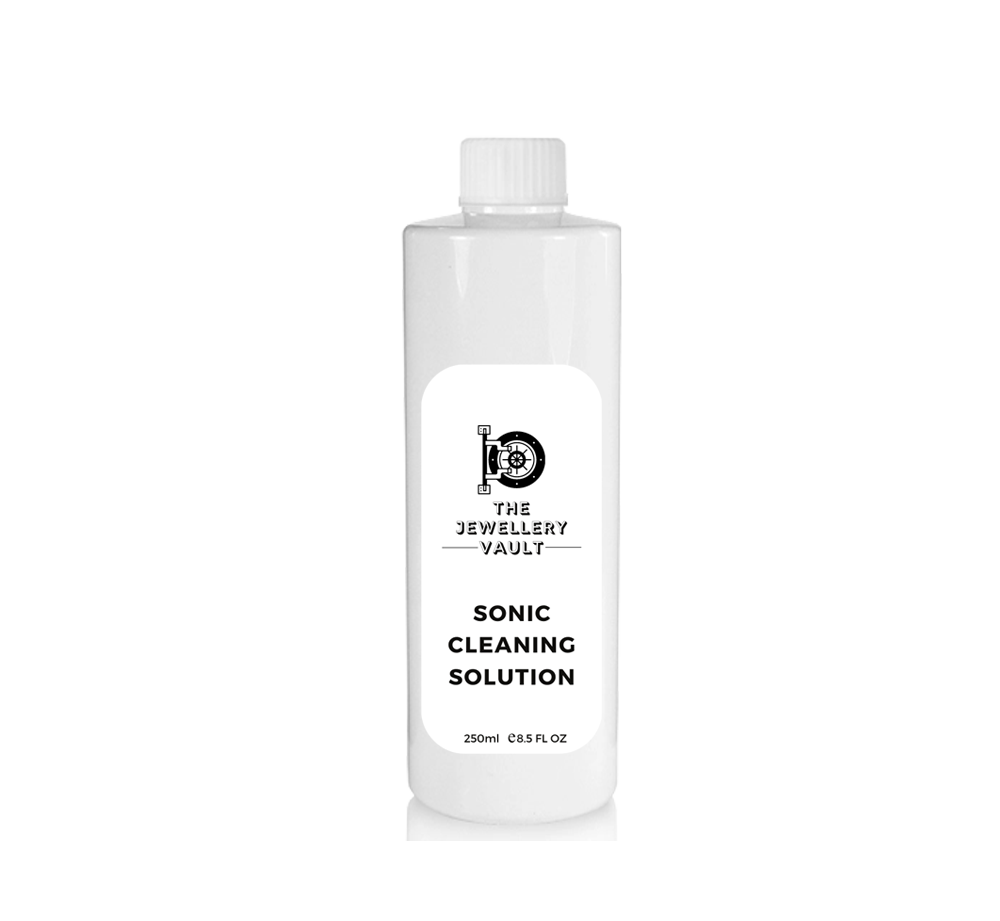 Ultrasonic Cleaning Solution
Regular price
Sale price
$6.00
Unit price
per
Sale
Sold out
Share
View full details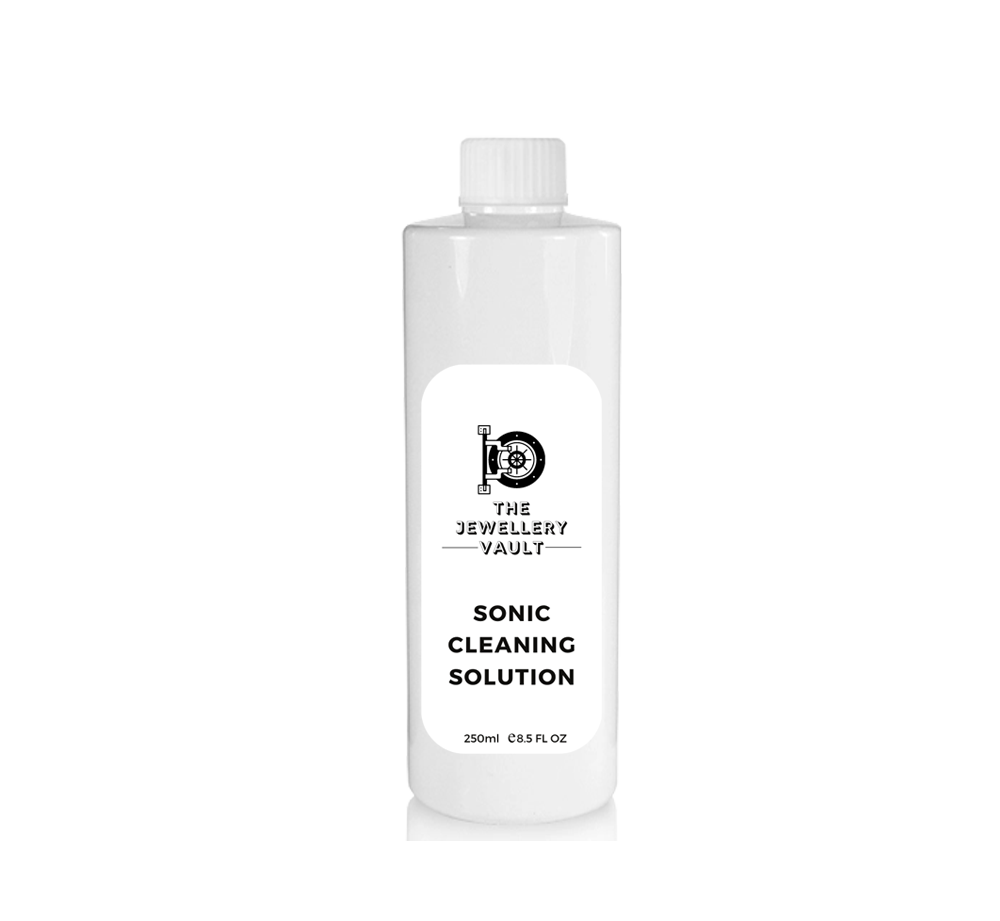 Product Information
The Process

Place the ultrasonic cleaner on a flat surface. The feet absorbers will stick to the surface for stability
Add 300ml water with a temperature between 30° - 50°
For a shinier finish, add 25 - 50ml of our cleaning solution
Wait for 5 - 10 minutes, whilst the magic happens
Wipe with a microfiber cloth in a circular motion till dry (we include a free Jewellery Vault cloth with orders over £30)
Size

The ultrasonic cleaner has a liquid capacity of 300ml.

The overall dimensions:

186mm length
68mm width
68mm height

The product weight:
How It Works

Utilising modern technology, the high frequency vibrations separate the air and water in the liquid, creating 50-500μm bubbles.

Sound pressure then expands the
bubbles, causing an impact force, washing the object through emulsification, stripping dirt off.
Returns

If the product was not what you expected or didn't satisfy your needs, please get in touch at returns@jewellery-vault.com. You have 3 months warranty on the product and a 14 day return period from arrival.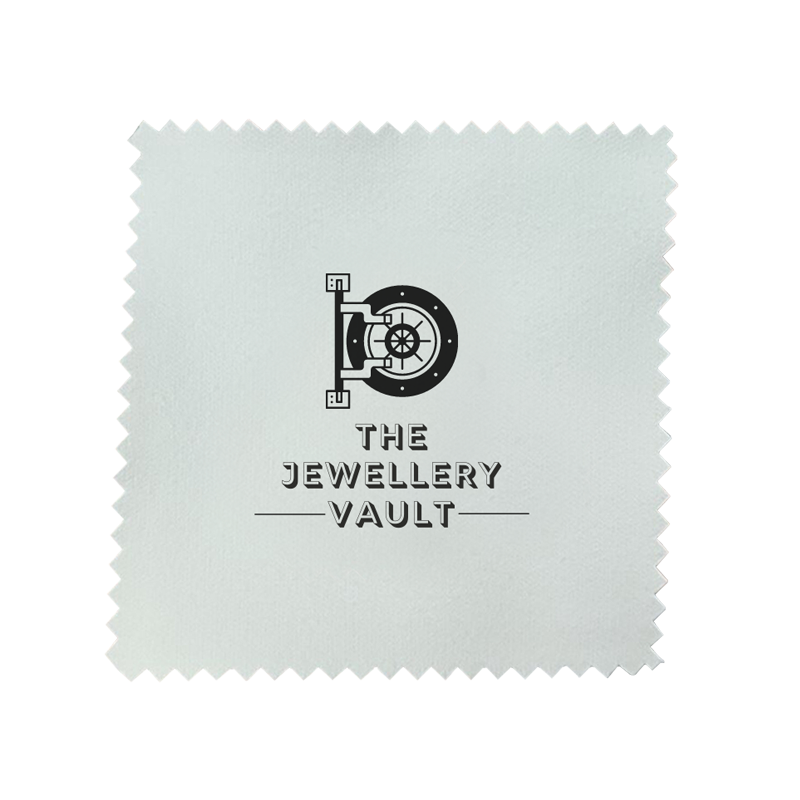 Purchase the ultrasonic cleaner & cleaning solution for a free microfiber cloth...
Any purchases over £30 receive a microfiber cloth on the house!
New customers use this discount code for 10% off your order
Use code at checkout: NEWCUSTOMER10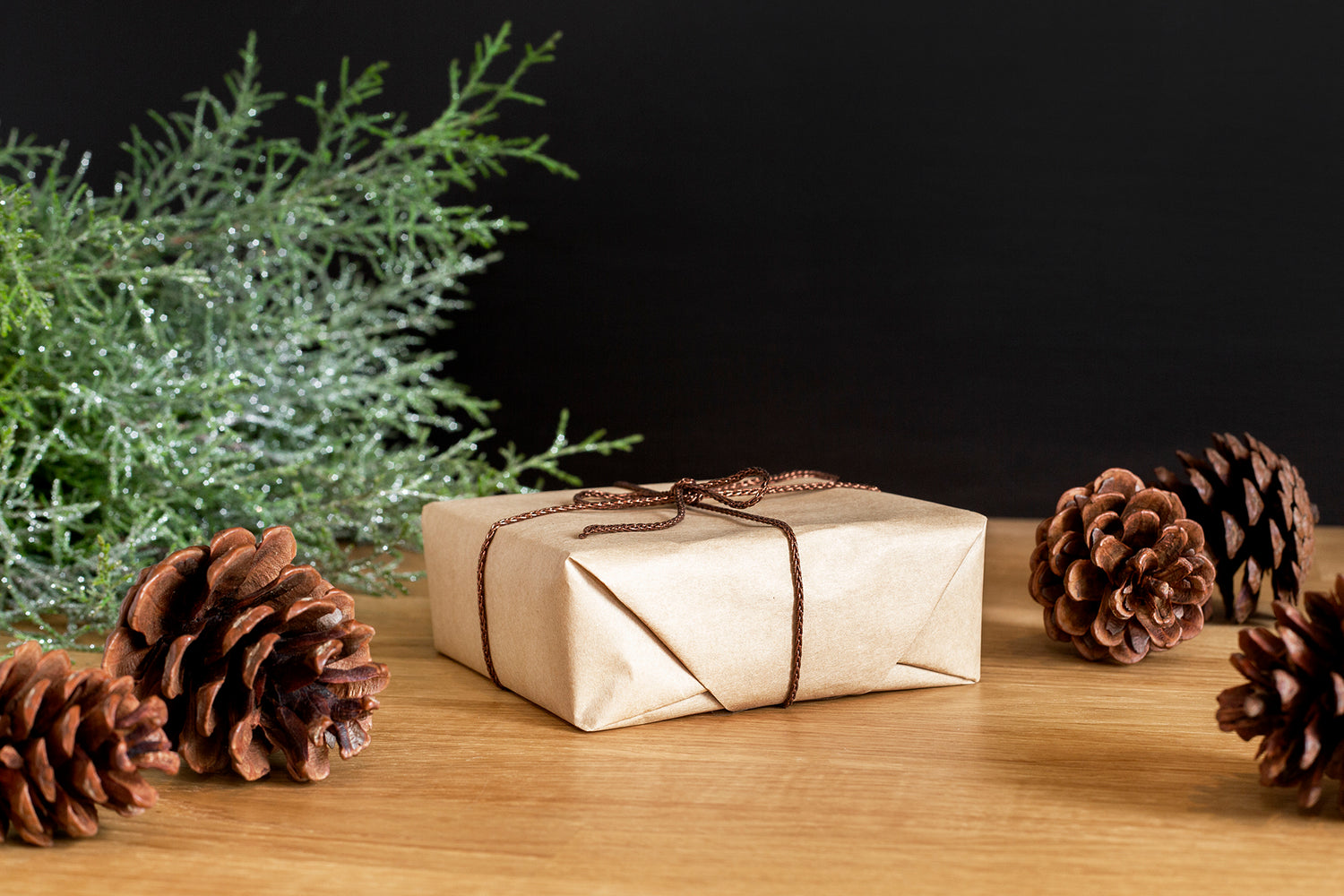 Exclusive offers below
Dazzling offers coming to you every week in your mailbox. Subscribe to our mailing list below!