Regular price
$1,165.00
Sale price
$1,036.00
Unit price
per
Sale
Sold out
Fingerprint Unlock - Nine Piece Watch Winder - Touchscreen Settings
Safeguard Your Watch
To keep the mechanical gears on your watch oiled, which can increase the watch's lifespan and improve its accuracy, mechanical watches must be stored in a watch winder for winding.

Fingerprint Unlock & Touchscreen
The semi-conductor fingerprint recognition has a 99% recognition rate. The touchscreen settings include a turn on/off LED lights, TPD (turns per day), rotation direction and which line you want to configure.
Toughened Glass
The visual window is more than just a design benefit. The glass is toughened to avoid any damage to the watches if dropped.
Stops Magnetization
The internal motor has a closed construction to keep watches from magnetising it and changing the time.

Quiet motor
The motors can manage sounds below 10 dB, giving you an exceptionally peaceful experience.

High calibre
Although the pillow is made of leather, which is comfortable and can effectively protect the watch, the watch winder is made of high-quality wood that is environmentally friendly and has exquisite wood grain.

Appropriate for All Watch Sizes
The mechanical automated watch winder can wind watches for men and women of any size.
Superb craftsmanship
The product's surface consist of Ebony wood grain, with piano paint, giving it a smooth, brilliant appearance and a long lifespan.

Please Note:
1. We have 12 months warranty and friendly customer service.
2. Please make sure that your watch is fixed well on the pillow.
For any more questions, please email us at support@thejewelleryvault.com or check our FAQ page out here.
Share
View full details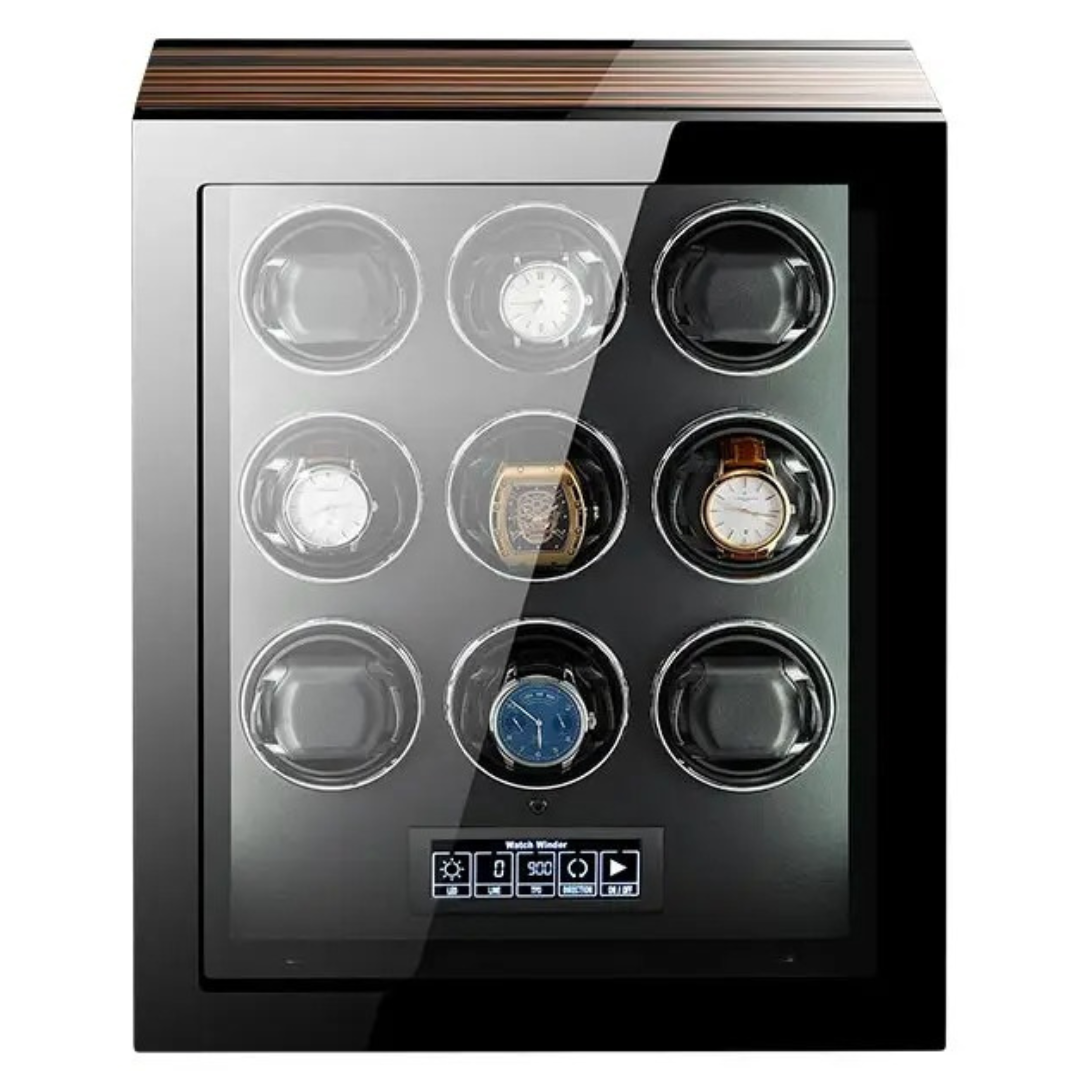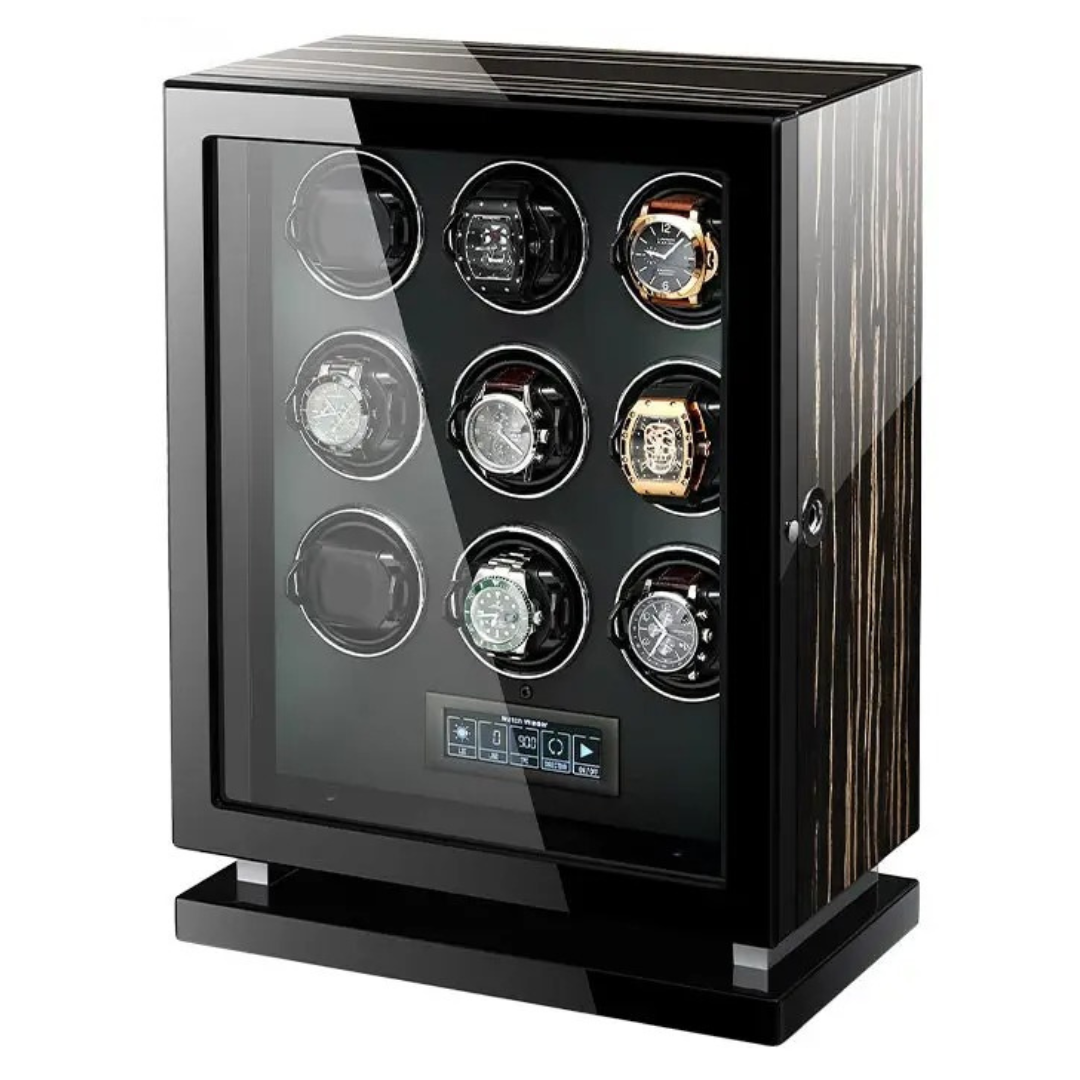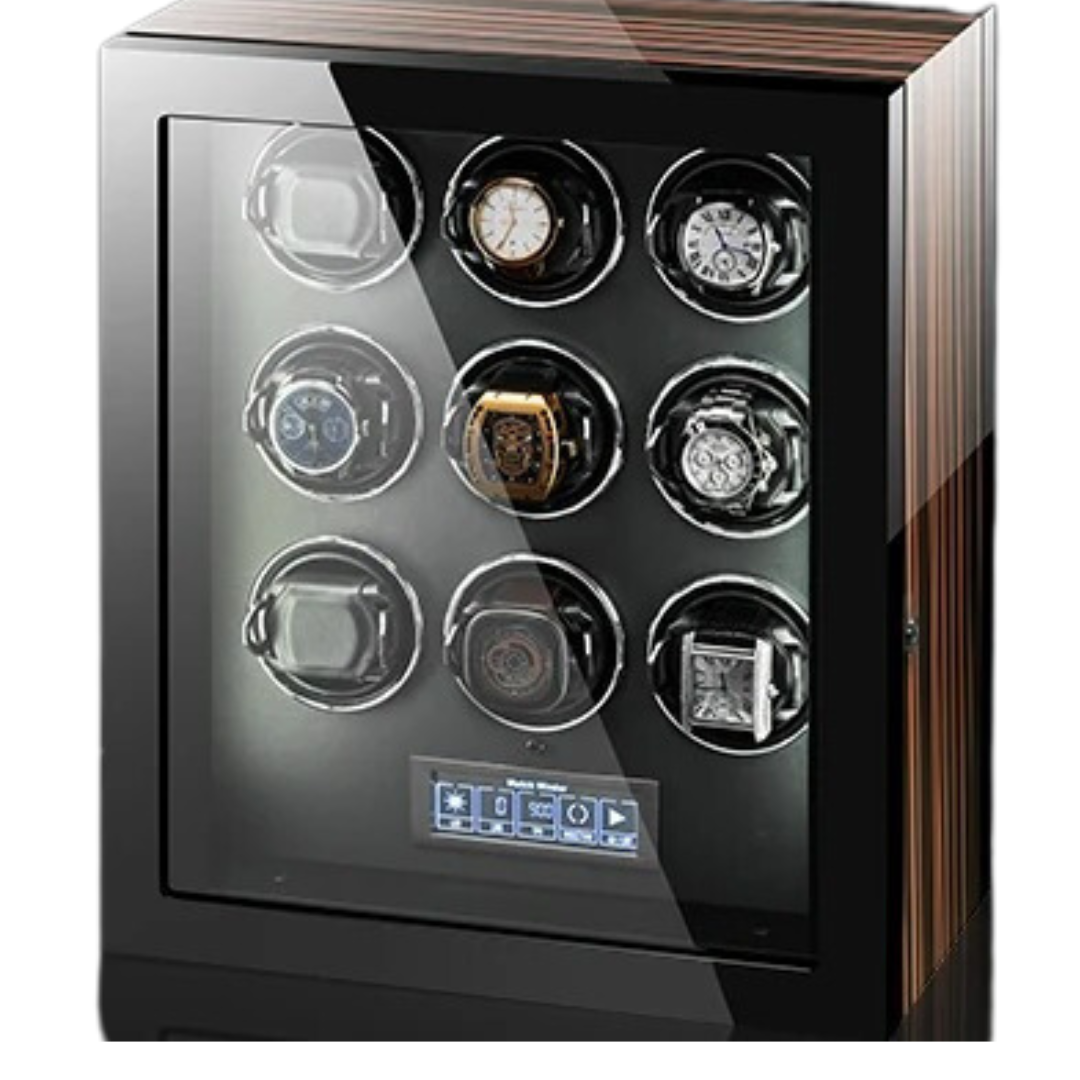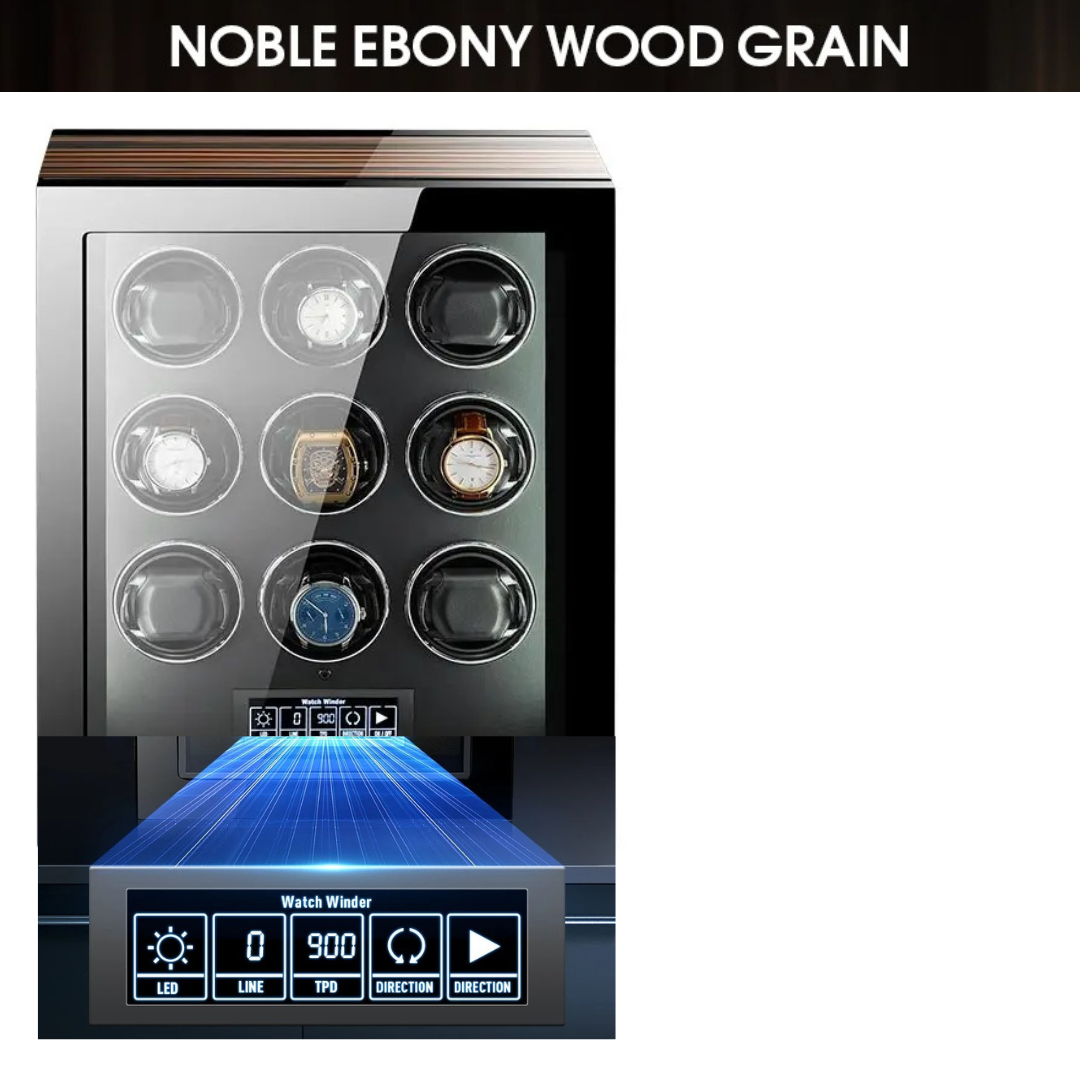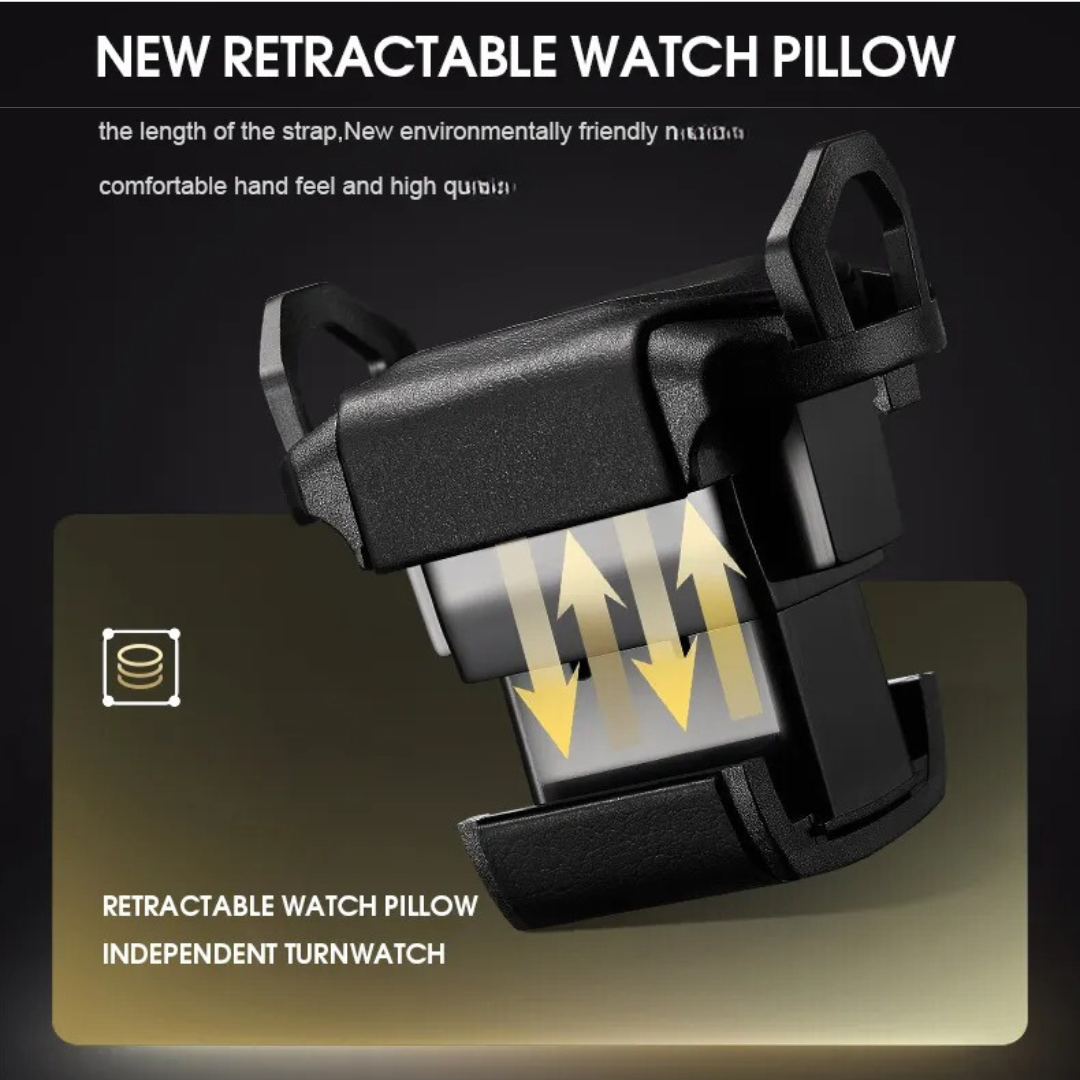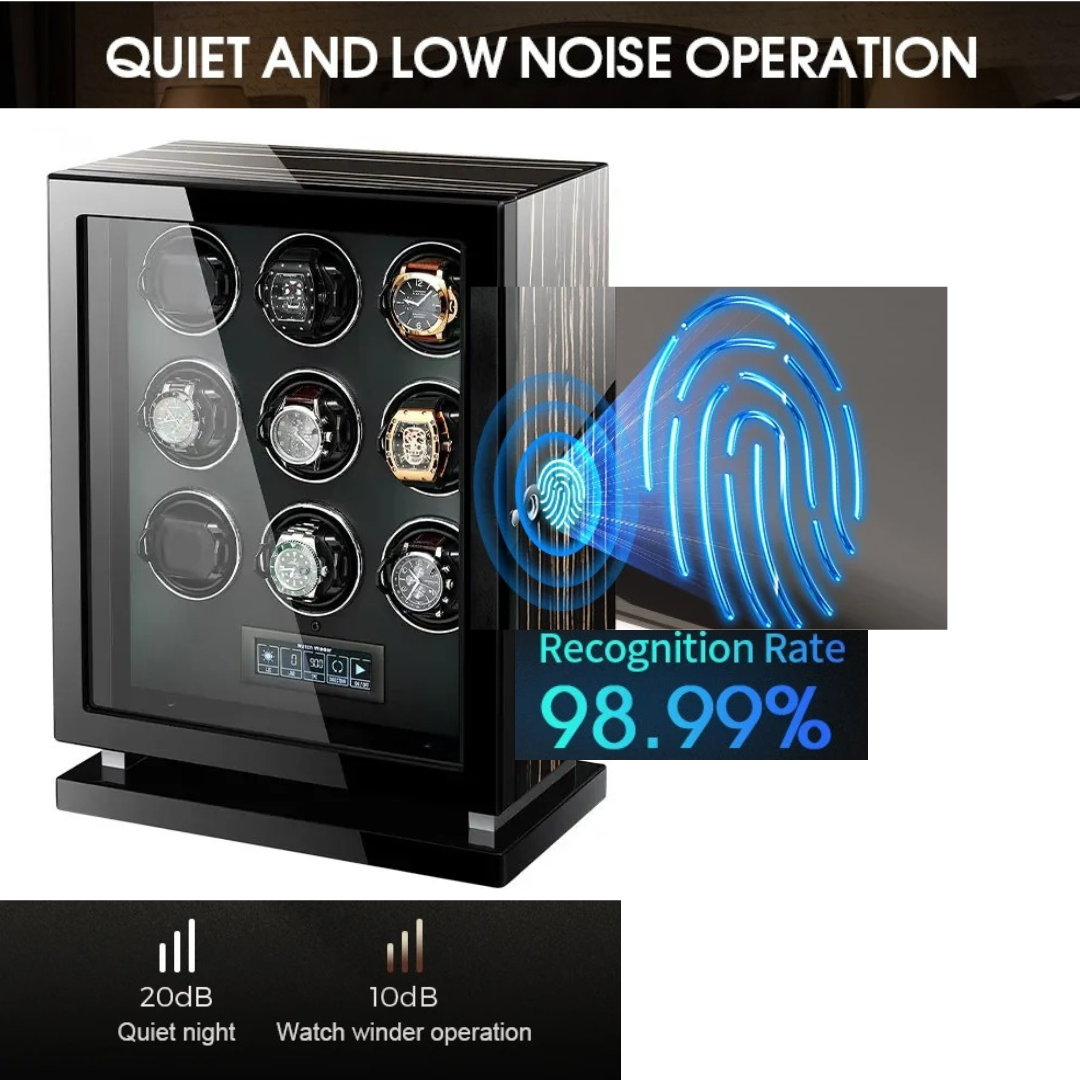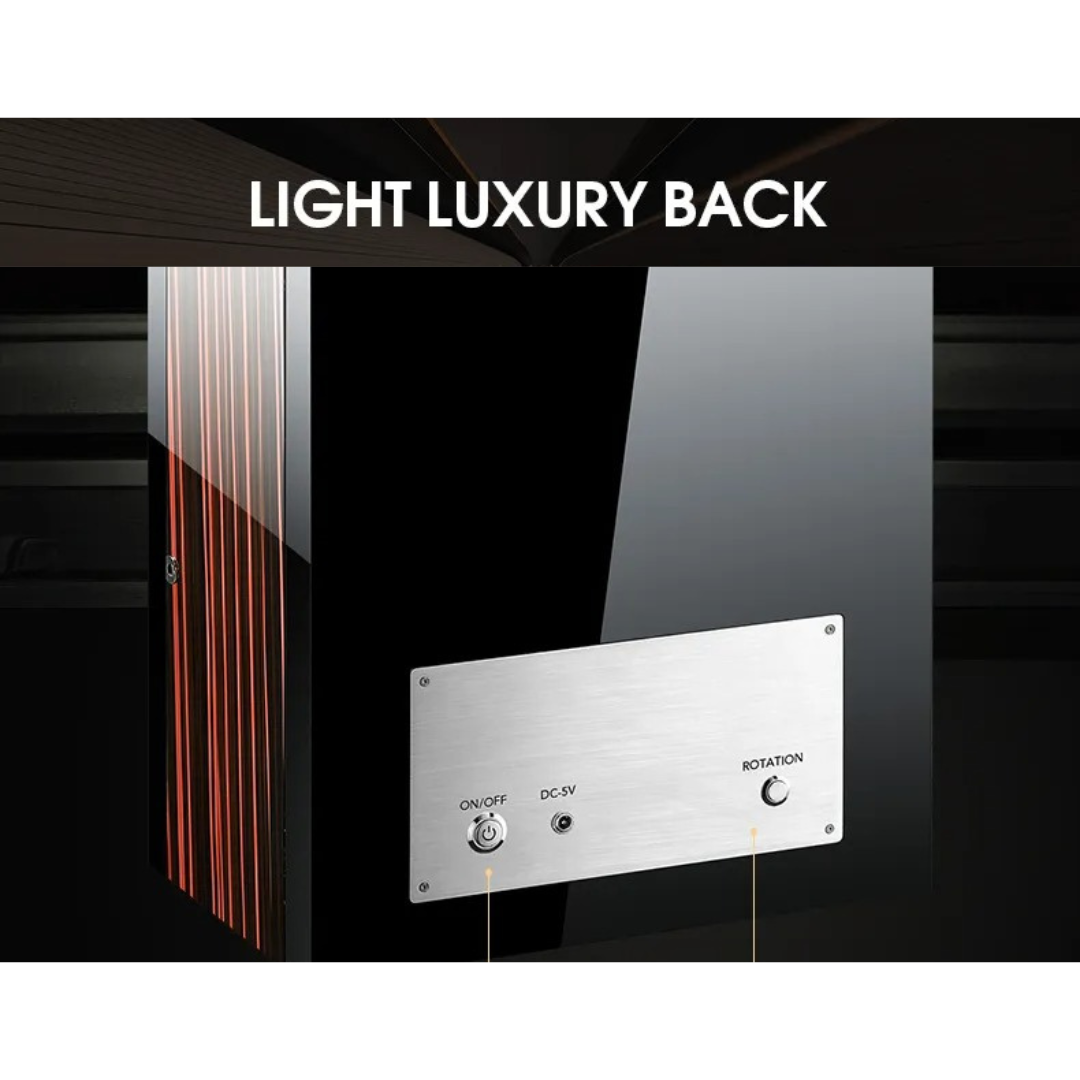 Product Information
The Process

Settings for Multiple Rotations
The winding method may be adjusted in 5 different ways to accommodate watches from various brands.

Off in Mode 1.

Mode 2 is a clockwise motion for two minutes and a 13-minute halt. Twelve hours on, twelve hours off. (TPD 900)

Mode 3 rotates anticlockwise for two minutes before stopping after thirteen minutes. Twelve hours on, twelve hours off. (TPD 900)

Mode 4: Advance for 2 minutes, then pause for 18

Mode 5: Forward motion for 4 minutes, followed by 28 minutes of pause. 4 minutes in reverse, 28 minutes at a complete halt. Twelve hours on, twelve hours off. (TPD 900)
Size

The overall dimensions:

485mm length
265mm width
220mm height
How It Works

This multi functionable watch winder has different modes for each of the three sections. They wind and stop/start at what you choose to set it to, meaning it will operate without you needing to do anything.
Returns

If the product was not what you expected or didn't satisfy your needs, please get in touch at returns@jewellery-vault.com. You have 3 months warranty on the product and a 14 day return period from arrival.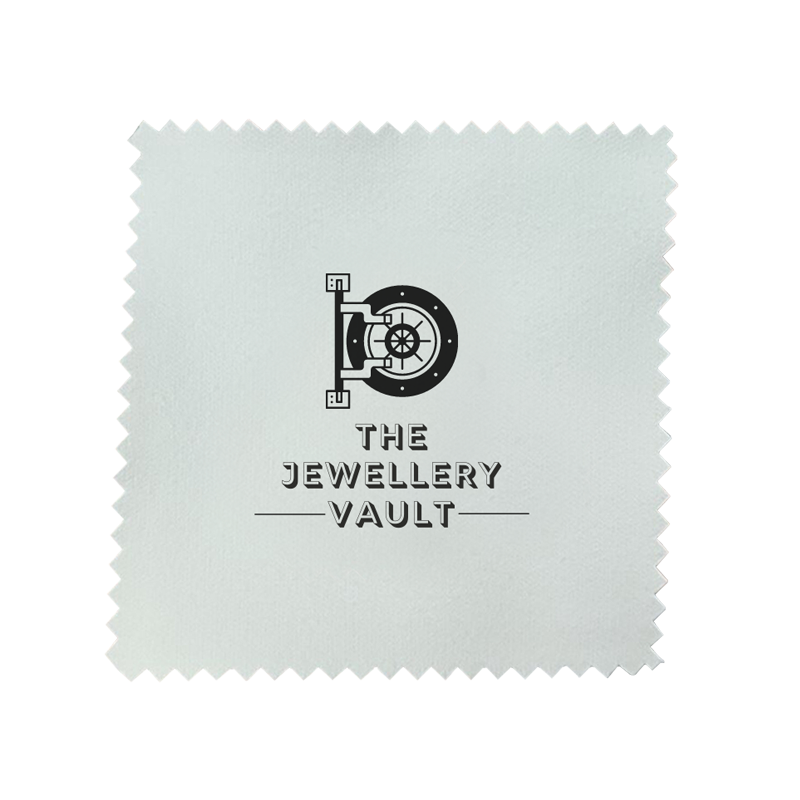 Purchase the ultrasonic cleaner & cleaning solution for a free microfiber cloth...
Any purchase over £30 receive a microfiber cloth on the house!
New customers use this discount for 10% off your order
Use code at checkout: NEWCUSTOMER10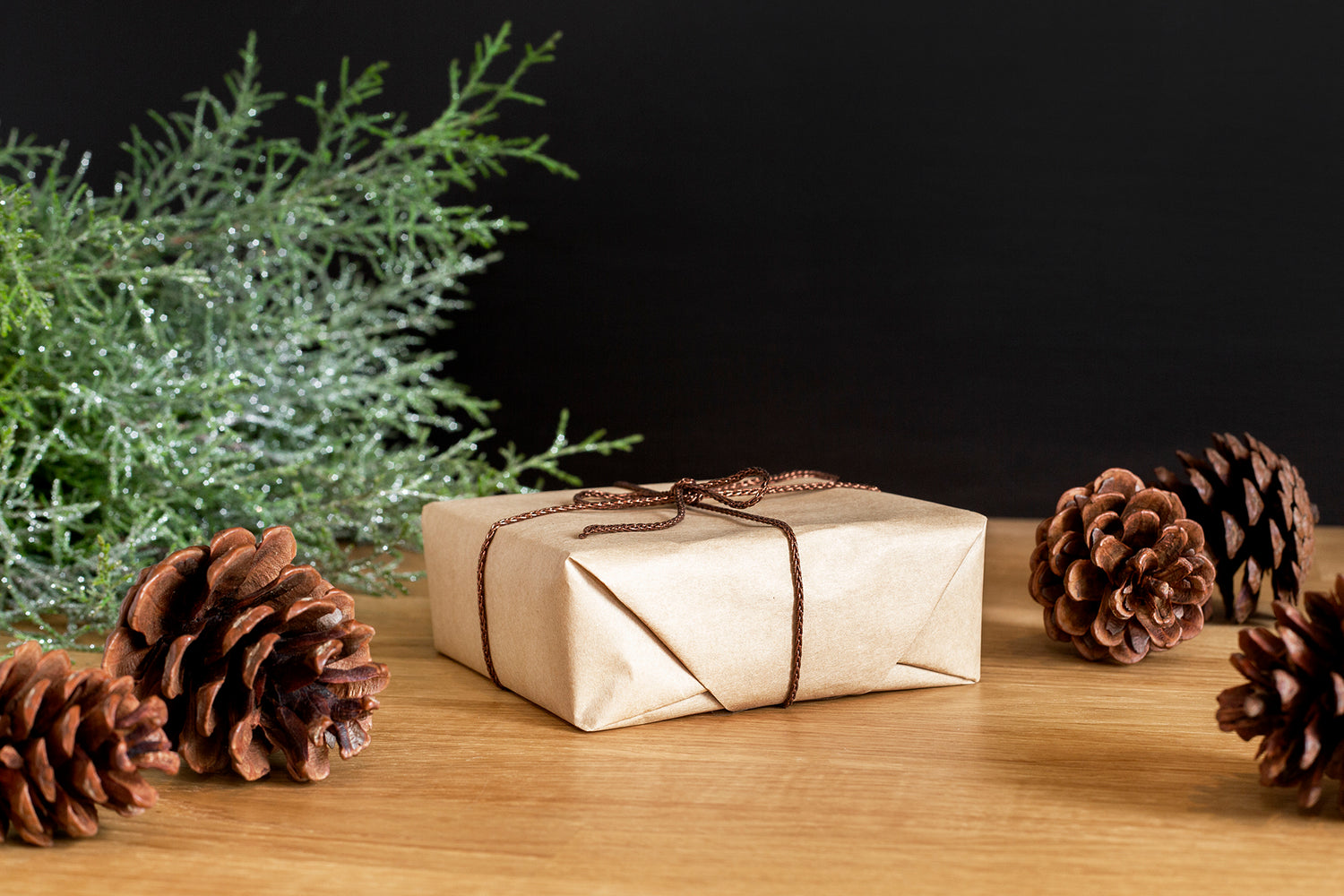 Exclusive offers below...
Dazzling offers coming to you every week in your mailbox. Subscribe to our mailing list below!